This page belongs to Hywel, Emrys and Carys.
We are menaces! Do you like Hywel's picture of a robot Dennis squirting softy Walter? Dennis's family now has double-trouble - his baby sister Bea! Dennis was a bit worried that his sister would be a bit of a girly swot-pants, but now he has discovered that she is a great menace! Gnasher likes her too. On our page we are going to put some of our favourite jokes and pictures. We hope you like them.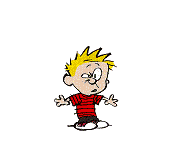 Anyway, on with the show!
Here some of our favourite jokes and our picture gallery. We hope you like them - come back soon for some more!
Waiter
Jokes

Doctor
Jokes

Ghoulish
Jokes

Christmas
Jokes
Kids Art Gallery:


Hywel's Creative-writing page

Drop us a line!
Here are some other good places to go:
VEGGIETALES All you need to know about the popular vegetable phenomena. There are screensaver downloads, song-lyrics, colouring pages, sound files…. Vegetable heaven!
KIDZWEB Comic-style stories with a message
KIDS-NET Bible Pictures to download and colour, games and word searches for ages 5-13.
BEANO awesome good fun!
REEKO'S MAD SCIENTIST LAB Do cats really have belly-buttons? Make a volcano in your kitchen. Loads of excellent mad-scientist messy experiments. We made the volcano in our kitchen and it was monster-messy!
Back to our Familyhome-page - click the wand!