Phil's Secret Chamber
Phil's sad little world is made just that little bit sadder by the fact that he supports Bolton Wanderer's Football Club. Here's a couple of sites where he gets his weekly fix:
Phil is not a great fan of Diana Gabaldon or Susan Howatch (largely because he hasn't read any of their stuff, and because Lythan goes on about them so much!). It takes Phil a long time to read a book, but if he does, it will most likely be by one of the following:
Phil is very much concerned with issues of international justice. His most thumbed sites in this field are:
Excellent Development & Third-World Studies Site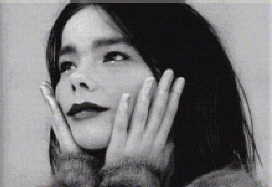 This is Bjork - quite self-evidently the most exciting and creative person to hit the music world this century. Here's a couple of links to wet your appetite...

Steve's Collection of Bjork Stuff